Ebay affiliate script passive income system
The eBay affiliate program is considerably lucrative. It 's not always easy to make money with banners and links: ScriptBay is the real solution! Once you configured everthing in few minuts,you can sit down, relax, run your website on auto-pilot and even make money!
eBay has one of the highest paying affiliate programs (EPN), and it's really quite simple to participate and start earning money by sending traffic and generating sales.
ScriptBay is born for this purpose: the first and fastest script which allows HQ preview images, and also one of the more adaptable, since it does not need database. Few files, with tons of features and really easy to customize.
For example, allows you to choose which eBay market you want to refer (example US or GB, rather than DE or IT) and change the various currencies.
Modern Design, Responsive with Infinite Scroll visualization, Hight resolution image previews and easy to use for everyone. This is the base of the success on Internet! ScriptBay are designed to be implemented into your existing website or Stand-alone whit the included SEO Optimized Landing page.
Included the native module "ScriptBay Mobile", you can redirect all users that use mobile devices on a platform dedicated and optimized for this purpose!
About Mining
The the extraordinary adaptability of the project is enriched by important details, in a broader remunerative policy. Implementing a new and important resource such as browser mining seemed like a must.
The graphic structure of ScriptBay is based as already mentioned, like an infinite scroll of images of auctions, without having to change pages, displaying "like a thunderbolt", dozens and dozens of different ads.
ScriptBay supports the use of this system and is ready if you want to use it.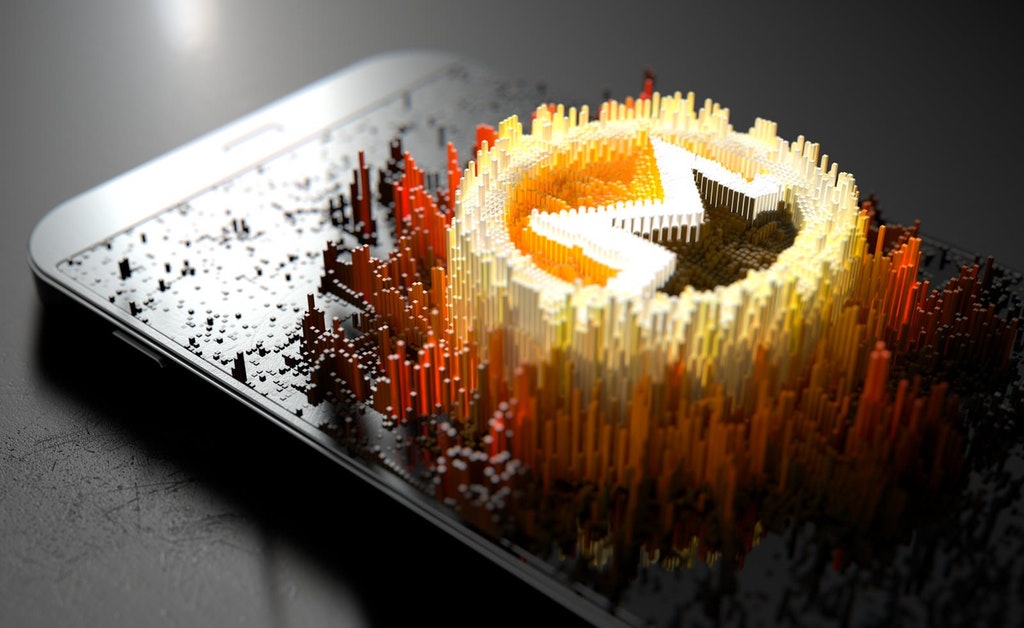 This choice, which is ethical at the discretion of each Developer or Owner, by default is not active.
What in the Box:
2 Versions:
ScriptBay Script
ScriptBay Script Pop Up version
Mobile version
1 Optimized Seo Landing Page HTML5 Bootstrap
Features
Very easy to customize and include to pre existing websites
Mobile Module page speed improved
Mobile Auction with Social Shares
Automatic Auction preview generation
(pop up version)
ONLY 2 File to configure, Upload and Go!
Generate earnings from the eBay Affiliate Program (EPN)
Receive income from any type of item sold
Importing Real-time items via eBay API
Add your personal Banners or ADS
Applicable on any website (does not require Database)
Redirect all the MOBILE traffic to the optimized version
Code extremely lightweight and SEO optimized
Base PHP / JQuery / JS
Income from the "in-site" Users
Malware and Antivirus SAFE – HTTPS Supported
Hight Resolution images previews
Easy to boost the performances with htaccess file
Modern responsive design
Infinite scroll style items and Popup images in HQ
Mini slide show with the Images avaiable (Previews only)
Advanced Search of any kind by keywords
Search Items for Seller ID
Time stamp of the remaining time, direct link to the auction page
Importing Seller Data, Seller rating, location, number of bids
Total customization of the search parameters and Currency
Default load Auctions from Multi Keywords or Seller ID
Default listing items with "Buy it Now" (BID increase your sales of the 30%)
LazyLoad plugin for save browser memory and increase speed of loading
Pinterest, Facebook and Twitter Share button on all previews (Share with your EPN link!)
Ready for use, Passive Crypto Mining (Monero)
In the exhaustive documentation we explains step by step, how to fully customize the script according to your needs; for example how to set one default search each time the page is loaded by a combination of multiple Keywords (ex. Glasses, white, Ray-Ban, etc.) or by Seller ID. This UNIQUE function of ScriptBay have multiple benefits ; extension by at least 70% of imported items by default, and very useful to all Owners of a eBay Shop, to show by default, their own auctions, which may include many more items, even of different types!

ONLY ONE FILE to configure for the Desktop Version and one for your Optimized Mobile Version, with one simple text editor, SEO optimized Landing Page, clean code and htaccess file included to increase the performance of ScriptBay (file .htaccess only apache servers).
Requirements
No free hosting
PHP >= 5.3.7
CURL module active